Apple iphoneX: More fragile then its predecessor?
ArkyTech, 3 years ago
0
2 min

read
894
Breaking the screen of your iPhone X will cost you $279 to repair. But if you take Apple at its word that it used the "most durable glass ever in a smartphone, front and back" then it's unlikely you'll ever need to pay for repairs. Except reality shatters this illusion, if you'll pardon the pun.
SquareTrade specializes in selling extended warranty for gadgets, so its team puts them through rigorous tests to determine the risk of damage. The scores show increased risk due to all the glass on current-gen iPhones, but the X is especially susceptible.
The iPhone 8 and 8 Plus scored 67 and 74 on the Breakability scale respectively, medium and medium-high risk. The Galaxy Note8 is at high risk, 80. The iPhone X? 90 out of 100.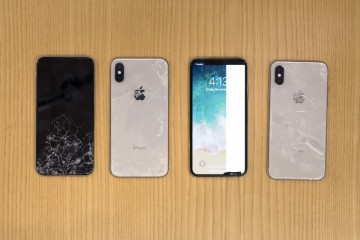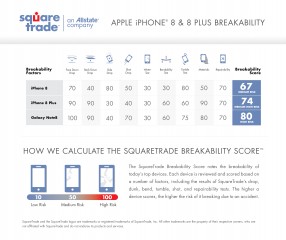 iPhone X shows its battle scars • Breakability scores for the iPhone 8, 8 Plus and Galaxy Note8
Watching the video you can see why. In the side drop test, one single fall was enough to completely blank out the right third of the screen, rendering the phone unusable. This seems to be the most dangerous scenario as it did the most internal damage.
But other tests show that the glass is very easy to crack and FaceID broke in two out of four tests. When falling on its back, the iPhone X got away with only cosmetic damaged – cracked rear glass. That's a $550 repair bill, though.
[youtube https://www.youtube.com/watch?v=T_OT1FQSWuU]
The one test where the iPhone X fared well was the underwater test. Basically any impact will lead to cracked glass and there's a high chance of a component or two failing.
A good case will improve the survivability of the phone and is probably a must if you don't buy Apple Care+ ($200). SquareTrade is offering two years of protection for $130 ($30 buys you a third year).
Related posts